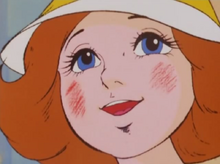 Helen Koizumi is a young orphan girl with bright orange reddish hair and a yellow hat. She is seen washing the steps of a concert hall in Episode 31: "Crisis! Seconds before the blast!" She is under employ of the portly and greedy manager in a white suit. She is an orphan who works at the concert hall as a janitor to make money to survive. Helen also appears to be mute, and can only communicate via sign language. (However, Ken is able to understand her since he has telepathic powers that are never explained).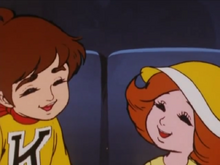 The Jurals use the concert hall in Episode 31 to stage the plot of their next grand scheme. They plan to detonate a bomb in order to kill all the humans inside during a big orchestra performance. The entire Izumi family happens to be visiting on this day. Helen assists the Chargeman by pointing out the location of the where the bomb might be hidden. With her help, Ken locates the bombs and safely detonates it in the air above the hall using the SkyRod. After a breif fight with more Jurals, Ken comes back to the concert hall to finish enjoying the performance with his new found friend!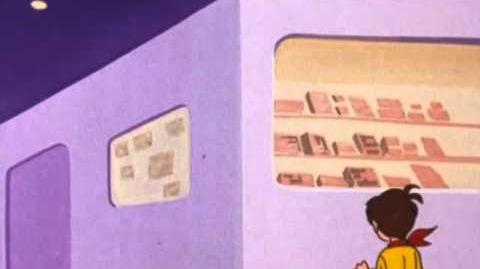 Ad blocker interference detected!
Wikia is a free-to-use site that makes money from advertising. We have a modified experience for viewers using ad blockers

Wikia is not accessible if you've made further modifications. Remove the custom ad blocker rule(s) and the page will load as expected.